Salesforce B2C Commerce Cloud has a lot of public documentation available to help developers, merchandisers, and architects find their way in the ecosystem.
Comparing this to the time I was still an Intershop (6.4 & 7.x) developer, the amount of documentation is heaven! So a big kudos to the documentation team at Salesforce!
But as many already know, it is very spread out across multiple sites and platforms. 
So to help you find your way, let us go over them!
Salesforce B2C Commerce Infocenter
Probably the most known documentation site on the list. As a developer and architect, I visit it daily for documentation of features, classes, and OCAPI resources.
What will you find here?
Developer Documentation
ODS (On-Demand Sandbox) documentation
Feature documentation
Best Practices
OCAPI Documentation
Integration Options Documentation
Who should use this site?
Developers: Developers will find all API-related information here.
Architects: For figuring out the fine details of features and if an API is available to use for a specific feature or use case.
Unfortunately, as this site does not use videos and screenshots, I feel that it is not the easiest for non-technical people to find their way.
Salesforce Developer Center
This site has replaced the Commerce Cloud Developer Center, which contained the same information in a different "envelope."
What will you find here?
Who should use this site?
Developers: As the URL already suggests, it mainly focuses on developers.


Architects: Architects will use this site to gather information since some features are only documented on this site (SCAPI, Solution Kits, PWA-Kit, … ).


Other roles will not find much helpful information on this website. What's in a URL, right? It is no secret that this site is mainly focused on developers.
The Partner Learning Camp is the "Trailhead for partners," containing many courses to follow and get certified.
What will you find here?
Courses about SFRA, Headless & PWA Kit
Accreditations (certifications)
Who should use this site?
Any role will find relevant courses here, as long as you are a Salesforce Employee or Partner. Customers do not get access to this content.
Until 2021 Salesforce B2C Commerce Cloud had its dedicated support site. Meanwhile, support has been migrated over to the leading Support site of Salesforce: Salesforce Help.
What will you find here?
Support (You can create your tickets here)
Answers to common questions people ask support (Server, firewall, eCDN, …)
Known Issues (Bugs in Salesforce B2C Commerce Cloud)


Who should use this site?
Everyone using Salesforce B2C Commerce Cloud, this is the leading support site!
Since this website is not dedicated to Salesforce B2C Commerce Cloud, make sure you filter correctly to not accidentally end up on answers for a different product of Salesforce. Finding content for a specific cloud is not as intuitive as it should be!
A brother/sister site to the developer one. As the URL suggests, it is the home base for Salesforce Architects!
What will you find here?
How to architect within the Salesforce eco-system
And much more
A bit of a warning, this site does not focus on Salesforce B2C Commerce Cloud. It is aimed at multi-cloud architecture and leaning more toward the core offerings of Salesforce (CMS).
Who is this site for? What's in a URL, right? It is no secret that this site is focused on architects. Other roles will not find much helpful information here (unless you are an aspiring architect).
Discontinued and moved
This website is no longer available. It's unclear whether the content has been moved to another location or not.

The content was moved to a new site and a PDF containing all of the links to the content!
This one will probably be new to many people. I only stumbled upon it by accident while roaming the Communities on Trailhead.
I will not list what you can find here as it is pretty extensive. The site itself aims to inform new customers of Salesforce B2C Commerce Cloud.
You will find all the information you need to learn about the platform and what it can do.
I would recommend this site to anyone new to the platform!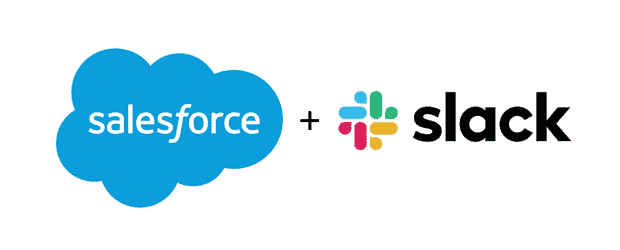 This one should be on any list within the Salesforce B2C Commerce space. It is a vast source of information, shared between people within the ecosystem.
What will you find here?
Questions
Answers
News
Salesforce Employees are here to help you find answers!


Who should use this Slack workspace?
Everyone using Salesforce B2C Commerce Cloud


Now, maybe, take that "everyone" with a grain of salt. 90% of the people on the Slack channel are technical people (developers, architects, …) But that does not mean you shouldn't join if you are not technical.
The primary purpose is to find answers to questions (technical or non-technical). And, of course, to get to know people who are as interested in the platform as you are!
Until now, I have mainly covered sites that were 'text-heavy.' I mean, it's documentation… what did you expect?
This site gives an overview of all webinars given by Salesforce (not just Salesforce B2C Commerce Cloud.) I would recommend that any role have a look. And not just once, since the schedule is updated every month.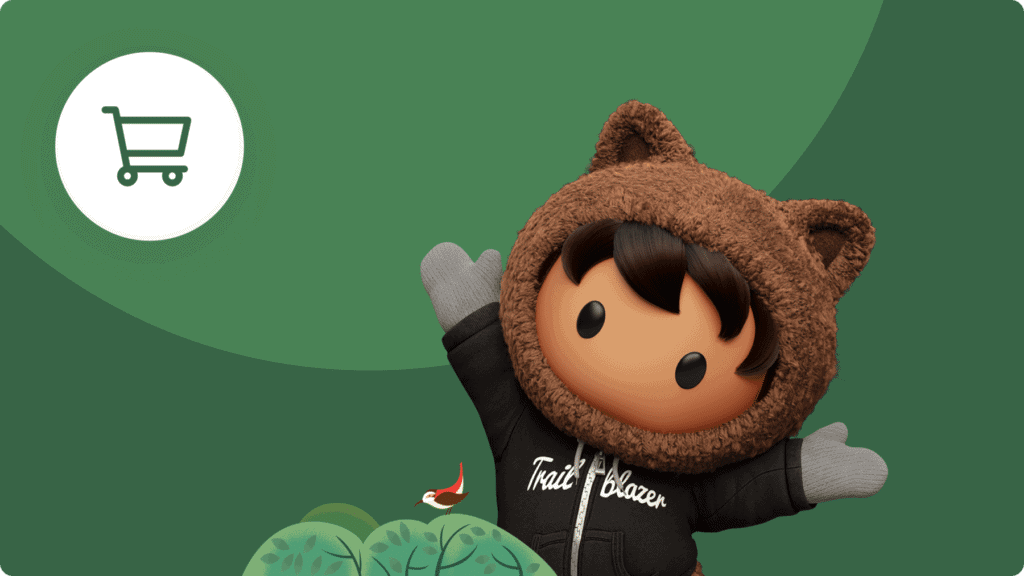 Modules, trails, and trail mixes are available for any platform within the Salesforce ecosystem.
This is no different for Salesforce B2C Commerce cloud. Anyone new to the platform should do the modules available!
There is content available for everyone, from beginner to advanced. Just don't expect to be able to spin up a sandbox as easily as you can with the CRM.
Are you aware of any hidden gems that are yet to be discovered? Please share your insights with my social media accounts.